What's Going On
Newsletter
The Brazilian Women's Group has good news to share with you all. Read more.
REAL ID in Massachusetts
The REAL ID is active in Massachusetts. This means that the Department of Motor Vehicle will ask for new requirements to issue driver' s licenses, including immigration status. Get informed before heading to the DMV. Read more.

Open Space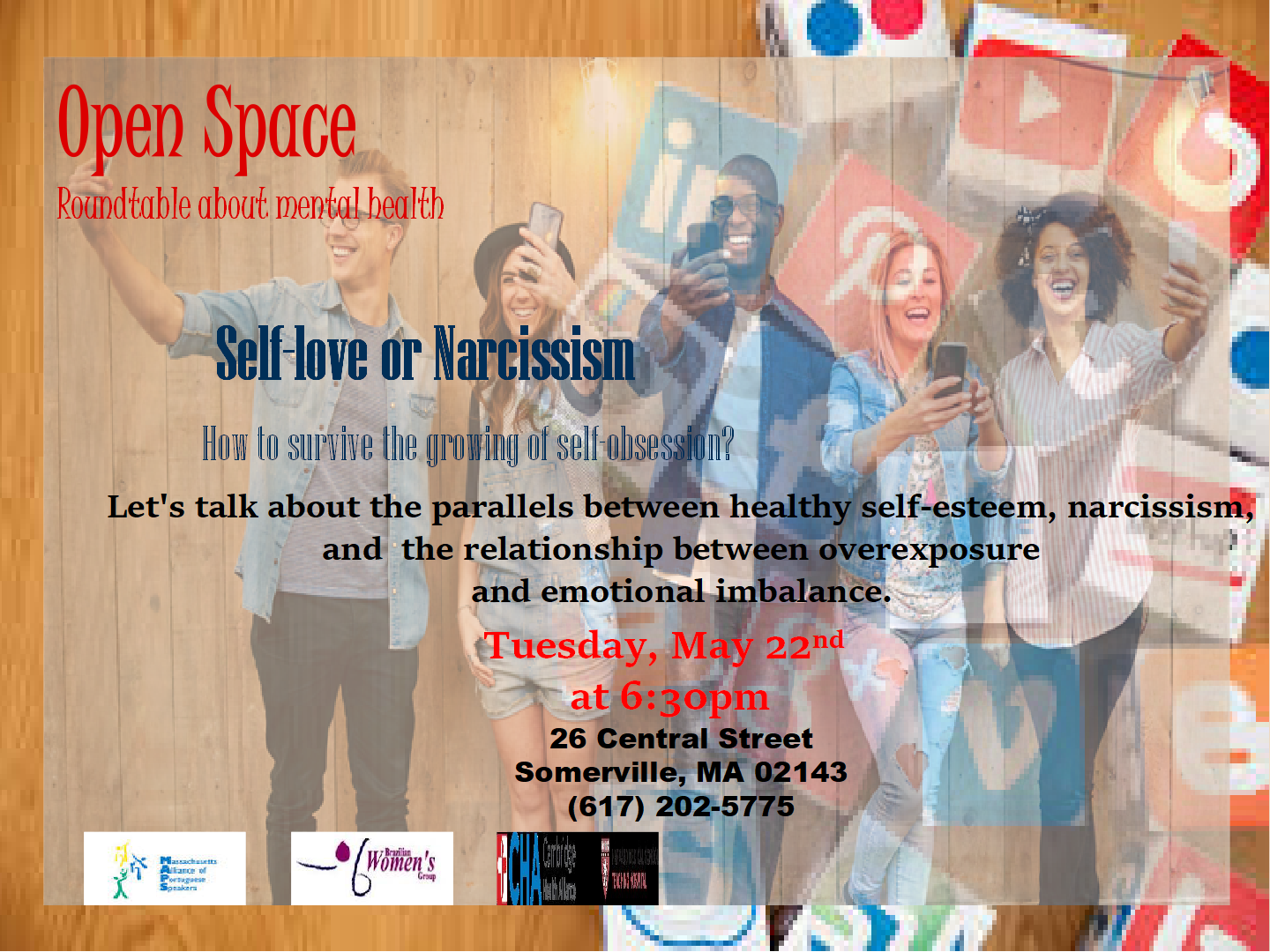 Tuesday, May 22 | 6:30 pm
At Cambridge Health Alliance Union Square Family Health Center
26 Central St, Somerville
Social worker Luciana Quintanilha will talk about "Narcissism or Self Love?". Support: Massachusetts Alliance of Portuguese Speakers and Somerville Health Foundation. Light refreshments. For information call BWG at 617-202-5775 or the Union Square Family Health Center at 617-665-3370. See flyer.

2nd Digaai Brazilian Film Series: "Heleno"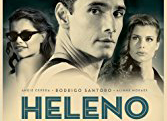 Friday, June 1st | 7:00 pm
At Espaço Digaaí - 151b Pearl Street, Boston
Screening of "Heleno" (2011) directed by José Henrique Fonseca. The story of Brazilian soccer great Heleno de Freitas (Rodrigo Santoro) who became the idol of many, but his personal demons and tumultuous life threatened to destroy him. Organized by the Brazilian Women's Group, Espaço Digaaí and MIT professor Ana Paulo Hirano, and the support of the Consulate of Brazil in Boston. Free and open to the public. Spoken in Portuguese with captions in English.
Domestic Worker's Celebration Day

Thursday, June 14 | 9:00 am
At State House: 24 Beacon St, Boston
An event for Domestic Workers (nannies, au pairs, housekeepers, home care aides),
their families and their employers, ally and partner organizations to network, be revitalized and be connected with each other. To celebrate the passing and signing of the Domestic Workers Bill of Rights. See flyer.
Free Family and Immigration Legal Clinic


Thursday, June 21st | 5:30 pm to 7:30 pm
At: Brazilian Women's Group - 697 Cambridge St. #106, Brighton
With Attorney Hannah Krispin on family/domestic relations issues and immigration. Sponsored by the Brazilian Women's Group and Massachusetts Alliance of Portuguese Speakers & MAPS. By appointment only, please call 617-202-5775.

Important Documents


The Massachusetts Attorney General's office published important documents: Guide for Families Impacted by Federal Immigration Policies, Emergency Planning Guide for Parents with Uncertain Immigration Status, and Avoiding Immigration Scams. Get Informed!


23rd Brazilian Independence Day Festival in Boston

The 23nd Brazilian Independence Day Festival in Boston will be held on September 4 to 9, 2018. Call 617-202-5775 for information on how to have a food, information and craft or arts table at the Outdoor Festival. Visit the Festival site and like the Festival Facebook page for updates.


Citizenship & ESL Classes


Are you qualified to become an American citizen? Do you want or need help to fill out the naturalization forms and to study for the test? Talk to us: cidadania@verdeamarelo.org or call 617-202-5775. Do you know that Brazilians are the second largest group in naturalization ceremonies? Make a difference! Become an American citizen! See chart. ESL classes are held every Tuesday at 6 pm and at 7:30 pm.

Voter Registration


Are you an American citizen and not registered to vote? We can help. We have forms in English and Portuguese. Walk-in. It doesn't take more than 5 minutes. You can also register to vote online.

Become a BWG member

Join us! Your participation helps make us a stronger organization in advocating for the rights of immigrants, and helps us better serve the needs of our community. You will also receive information and invitations to participate in events, trainings, campaigns and more! More information.

BWG on the Air Waves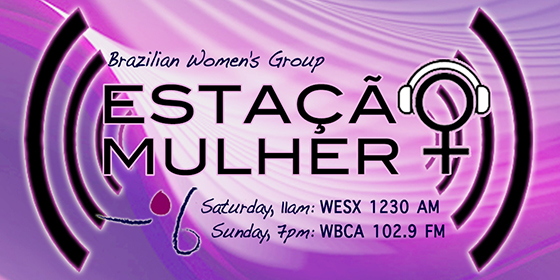 Estação Mulher, the Brazilian Women's Group radio show. Every Saturday, 11-12 PM at WESX 1230 AM. Interviews, opinion, ideas, an open dialogue with our community. Be a part of Estação Mulher! Call in to participate live (617-884-1230) Tune in or listen on line at www.wesx1230am.com. Click here to listen to past radio shows.

Massachusetts Domestic Workers Coalition

The Brazilian Women's Group is a proud member of the Massachusetts Coalition of Domestic Workers (MCDW). Please join us and the Coalition's workers' council to empower and organize domestic workers, implement the Domestic Workers Bill of Rights, and educate helpers and employers about this important law. For more information email lydia@verdeamarelo.org or call 617-202-5775. Like us on Facebook.

Job Opportunities
Are you looking for work? Read about many jobs listings here.